Brighton, MI
24 hour gym + tanning
101 Brookside Ln
Ste G
Brighton, MI 48116
(810) 227-3300
get a FREE 7 day pass!
special offers
$0 enrollment & $20 off keyfob purchase
We will help you start your fitness journey! Join today and we'll pay your enrollment and $20 off your keyfob purchase!! Give us a Call 810-227-3300 for more details.
valid through: february 29th, 2016
personal training
Let's get some results!! 10 private sessions, fitness consultation, progress reports, and much more for two ez payments of $175 Call 810-227-3300 for details .
valid through: february 29th, 2016
club at a glance
24-hour access
24-hour security
convenient parking
anywhere club access
private restrooms
private showers
tanning
personal training
classes
cardio tvs
hdtvs
health plan discounts
wellness programs
6 day a week classes
bigger new club

cardio equipment
treadmills
elliptical
exercise cycles
stair climbers
star trac e-spinners!
i-pod integration

strength equipment
circuit/selectorized
free weights
racks
plate loaded
star trac max racks
exclusive inspiration strength!

staff
david pacheco
owner
Hi, I would love to show you how we can help you achieve all your fitness goals. Together we will provide you all the tools to live a happy, healthy lifestyle. Come on in, we are waiting for you!
april bown
manager
The best parts of my job is meeting our new and current members and getting to know each and every single member and to watch them get stronger healthier and transform before my eyes. I promote an open door policy and always go the extra mile for all of our members
alice gouw
trainer
I have always had a passion for training and I hope to rubs off on my clients. I like to help my clients connect with thier bodies and to help them to know they have choices.
jason leinenger
trainer
jenna davis
trainer
Jenna's Goal: The thing I like the most about training is helping people reach goals they thought they would have otherwise never reached. I also love to make changes, which you can live with, for you to achieve the goals that we set.
steven sherer
trainer
Education and Certification: • Michigan State University, M.S. in Kinesiology B.A. in Psychology • National Academy of Sports Medicine (NASM), Certified Personal Trainer • CrossFit Level 1 Certificate Holder • Corrective Exercise Specialist
Attention dear friends, this anytime fitness location does not accept 7 or 14 day free passes! 7 Day unlimited access pass is only $15 and 14 day unlimited access pass is only $25. We do offer a 14 day full money back guarantee if you are not satisfied with our facility as well!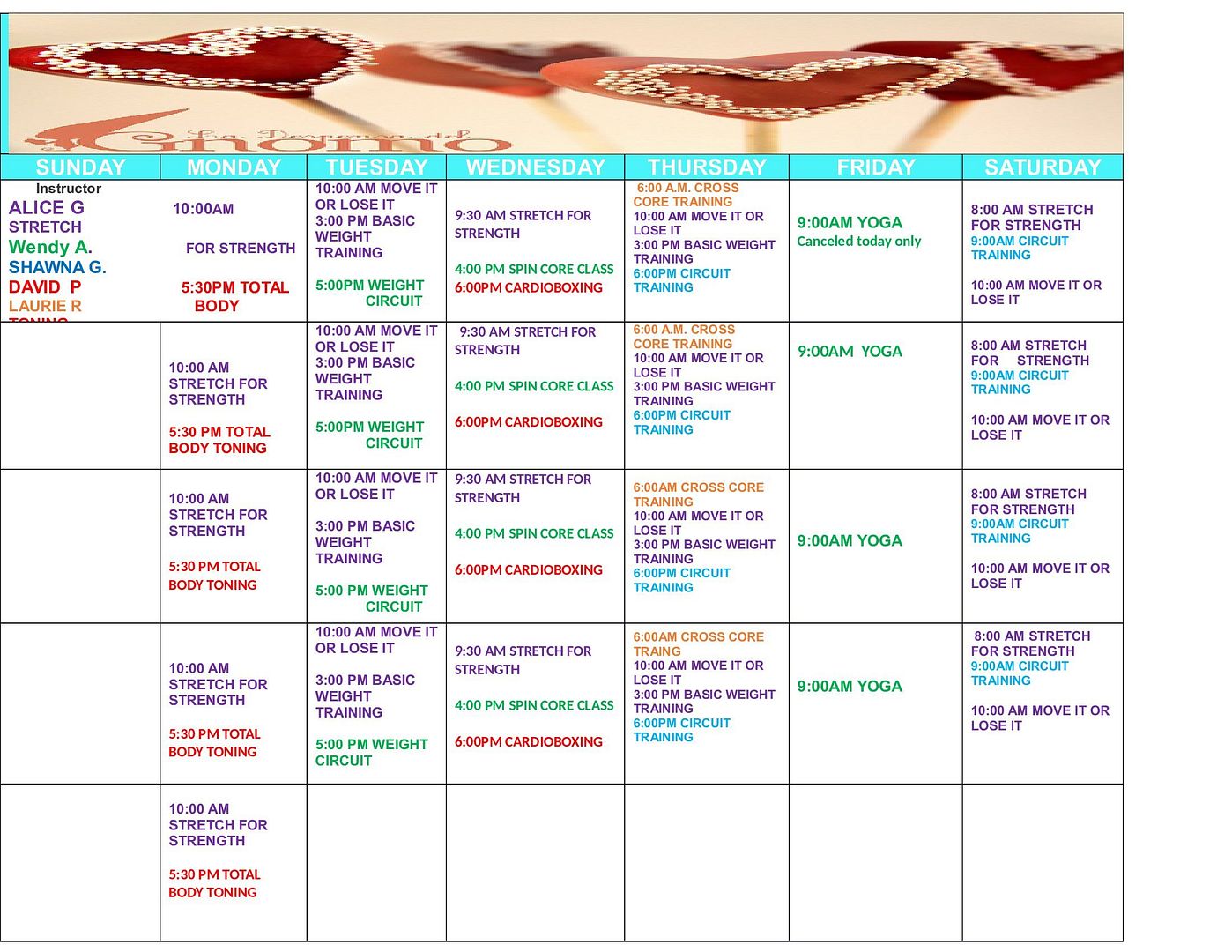 Anytime Fitness is the world's largest 24 hour gym and co-ed fitness center chain
Stop by our Brighton, MI health club TODAY! Our staffed hours are:
Monday – Thursday: 11am to 8pm
Friday: 11am to 4pm

Saturday: 11am to 4pm

Sunday: By Appointment Only
WE ARE NOW IN A BIGGER FACILITY AND ALSO OFFERING A HUGE VARIETY OF CLASSES CALL 810-227-3300 FOR DETAILS!
Always-open convenience of a 24/7/365 access gym
Anytime Fitness of Brighton, MI, is the fitness center that fits your on-the-go lifestyle. At our Brighton, MI, health club, you can exercise any time using your own security-access key! That's 24 hours a day, 7 days a week, 365 days a year. Talk about no more excuses!
Affordable memberships in Brighton, MI
It doesn't cost a lot to achieve your health and fitness goals at the Anytime Fitness gym in Brighton, MI. We are not the most expensive club and we are not the cheapest either. We don't want lines of members all paying $10 a month waiting for a machine or piece of equipment. What we do want is a pleasant member experience that allows you to exercise at your own level while seeing results for your hard work. For that reason, we offer a variety of options tailor made for each member based on their individual needs for a low monthly fee normally between $39 and $59. You can customize your membership to include additional services, such as:
Tanning Services

1:1 Personal Training

Smart Group Training

Premium Group Fitness Classes and Boot Camps

Nutritional Consultation
Come in and see our club for yourself. There won't be any high pressure sales tactics that get you into something you don't need or can't afford; just fun personable people who really do care about your fitness needs. We would love to meet you and discuss how we can help you get to a healthier place in your life.
All you need, all you want in a 24 hour gym membership
At the Anytime Fitness center in Brighton, MI, you will find amazing amenities—including the best fitness equipment available!. Plus, our health club has a friendly and supportive atmosphere. To help you get started, each new member receives a FREE personal fitness consultation!
One membership, thousands of health clubs
At the Anytime Fitness center in Brighton, MI, we're proud to offer the benefit of Anywhere Club Access. With this benefit, you can visit thousands of our fitness centers for the price of a standard monthly gym membership. With Anywhere Club Access, you can exercise whenever—and wherever—it suits you best.