Rowlett, TX
24 hour gym + tanning
8301 Lakeview Pkwy.
Ste. 100
Rowlett, TX 75088
(972) 475-7575
get a FREE 7 day pass!
special offers
join today and we will help you get to a heathier place!
Free get started plan includes Fitness Consultation and 30 day fitness plan! 199.00 value
valid through: 10-31-15
club at a glance
24-hour access
24-hour security
convenient parking
anywhere club access
private restrooms
private showers
tanning
personal training
classes
cardio tvs
hdtvs
health plan discounts
wellness programs

cardio equipment
treadmills
elliptical
exercise cycles
stair climbers

strength equipment
circuit/selectorized
free weights
racks
plate loaded

staff
hayes carter
owner
We are very dedicated to working closely with our customers and meeting their needs. For about 9 years I have been apart of MedCamps, a camp for disabled children and adults. We are committed to helping each camper reach their goals and have fun. This has carried over to the gym and I am very passionate in helping each member accomplish their goals while enjoying their work out. I graduated with a degree in Business Management and Entrepreneurship from Louisiana Tech in Ruston, LA where I am originally from. Stop in and say hey, we would love to meet you!
paige carter
owner
We are so excited to have the opportunity to open a fitness club in your community. This is such a great community full of friendly people. I am a native Texan born in Sugarland and grew up in Colleyville. I have a BBA from Stephen F. Austin State University in Nacogdoches, TX. Please stop in and visit us, we would love to meet you!
brandon jenkins
manager
Born & Raised in "The Mitten State" fitness has always been a focal point in my life. Exceeding the expectations and pursuing greatness in all areas of life is my passion. The beginning of a "Life not wasted" is a self-realization that Health and Wellness are the core to one's physical success.Serving as the Program Director of Fitness for the Boys & Girls Club enabled me to see the value in not only educating our children in a healthy lifestyle but their parents. I instantly fell in love with seeing lives changing on a daily basis. So much so that I decided to join the Anytime Fitness Family full-time. Stop by today and let's catch a workout. It's never to late to get started on the road to a healthier you!
justin romeyn
manager
Fitness has been a part of my life since I was a little kid. Going up to the community center with my mom, playing baseball with my dad, even landing my first job at the Rowlett Community Centre as a Recreation Aide. It has had such a huge impact on my life that I went to pursue a degree in Health and Fitness at Texas State University. After completing my internship at TELOS Fitness Center, I was fortunate enough to step into a management position at an amazing company, Anytime Fitness. I love that each day I get to have a positive effect on peoples lives.
matthew mahn
manager
I want to help YOU get started on your fitness journey! Together we can do this!
justyne sanchez
trainer
Hey y'all my name is Justyne AKA Jay AKA J sizzle! I am a trainer here at Anytime Fitness Rowlett and I love it, along with long walks on the beach. My strength and weakness? COFFEE... can't be without it! Good thing it's healthy ;) Training at ATF Rowlett I get to live the dream everyday and help people achieve their fitness goals!! Call or come see me for your free session! (469) 335-3207 :) P.S. The cookie dough victory bars here are to die for!
matt madrid
trainer
Twenty-three year old trainer, I grew up here in Rowlett, Texas. Being fit and staying in shape is something I have kept up with my whole life. Becoming a personal trainer has been one of my best experiences in life yet. Being able to help individuals achieve a great life through fitness is amazing. I am an uncle to an amazing nephew and a new born niece. I'm ready to PUMP YOU UP.
michael madrid
trainer
Proud daddy of two, gym rat, and fantasy sports aficionado. Raised right here in Rowlett, I can't think of any better place for me to be than at the gym. I love training and helping others reach and exceed their fitness goals.
FREE Nutrition Workshop Oct 19th @ 7pm!
Anytime Fitness is the world's largest 24 hour gym and co-ed fitness center chain
Stop by our Rowlett gym TODAY!
Our staffed hours are:
Monday – Thursday: 10:00am – 7:00pm


Friday: 10:00am – 3:00pm


Saturday & Sunday: By appointment only


Anytime Fitness Rowlett is a different kind of health club:
Always-open convenience of a 24 hour gym in Rowlett
Anytime Fitness of Rowlett TX is the fitness center that fits your on-the-go lifestyle. At our Rowlett health club you can exercise any time using your own security-access key! That's 24 hours a day, 7 days a week, 365 days a year. Every member will have access to personal training and over 65 Fitness on Request classes you can take ANY time you want! Talk about no more excuses!
Personal Training
Dedication to your goals and fitness journey. Our group of trainers have dedicated their lives to helping you fufill your goals and aspirations. Whether you might be in the off-season for your sport or you just would like to be that special size for your wedding day, we are ready to help you! Please inquiry about our many training options today.
-Self-guided Training
-One-on-One Training
-Small Group Training
-Team Training
Don't wait until it's too late! Your health depends on it!
Memberships available at Anytime Fitness Rowlett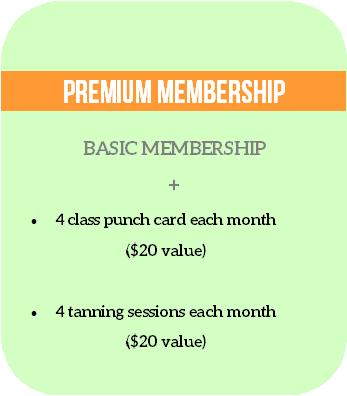 Membership programs range between $36-$199/month depending on your fitness goals and needs.
Schedule an appointment for a Club Tour or to sign up for a class, just click below!

Over 65 Classes Available 24 Hours a Day
Yes we have classes! All available to you on your schedule on your time. No more worrying about the time of day, classes that are too full, or being late for class!
Check-out this sample of one of our many classes
All you need, all you want in a 24 hour gym membership
At the Anytime Fitness center in Rowlett you will find amazing amenities—including the best fitness equipment available!. Plus, our health club has a friendly and supportive atmosphere. To help you get started, each new member receives a FREE personal fitness orientation!
One membership, thousands of health clubs
At the Anytime Fitness center in Rowlett TX we're proud to offer the benefit of Anywhere Club Access. With this benefit, you can visit thousands of our fitness centers for the price of a standard monthly gym membership. With Anywhere Club Access, you can exercise whenever—and wherever—it suits you best.